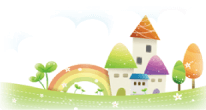 2025年~2021年
2025年
---
2024年
---
2023年
---
2022年
前濱 朝彦、西尾 美希、鈴木 聡
核小体ストレスによる細胞死と病態
医学の歩み 2022

Dai Y, Kawaguchi T, Nishio M, Otani J, Tashiro H, Terai Y, Sasaki R, Maehama T, Suzuki A
The TIGD5 gene located in 8q24 and frequently amplified in ovarian cancers is a tumor suppressor
Genes to Cells, 2022, in press. doi: 10.1111/gtc.12979 

Shiraishi Y, Maehama T, Nishio M, Otani J, Hikasa H, Mak TW, Sasaki T, Honma T, Kondoh Y, Osada H, Yoshida M, Fujisawa M, Suzuki A.
N-(3,4-dimethoxyphenethyl)-6-methyl-2,3,4,9-tetrahydro-1H-carbazol-1-amine inhibits bladder cancer progression by suppressing YAP1/TAZ.
Genes to Cells, 2022, in press. doi: 10.1111/gtc.12979

Soyama H, Nishio M, Otani J, Sakuma T, Takao S, Hara S, Masuda T, Mimori K, Toyokuni S, Lydon JP, Nakao K, Nishina H, Fukumoto T, Maehama T, Suzuki A.
Hippo-TAZ signaling is the master regulator of the onset of triple-negative basal-like breast cancers
Proc Natl Acad Sci U S A, 19;119(29):e2123134119, 2022 doi: 10.1073/pnas.2123134119.
Uemura S, Yamashita M, Aoyama K, Yokomizo-Nakano T, Oshima M, Nishio M, Masuko M, Takizawa J, Sone H, Yamada Y, Suzuki A, Iwama A.
YAP1/TAZ activity maintains vascular integrity and organismal survival.
Biochem Biophys Res Commun, 3;619:117-123.2022 doi: 10.1016/j.bbrc.2022.06.050.

Morioka S, Nakanishi H, Yamamoto T, Hasegawa J, Tokuda E, Hikita T, Sakihara T, Kugii Y, Oneyama C, Yamazaki M, Suzuki A, Sasaki J, Sasaki T.
A mass spectrometric method for in-depth profiling of phosphoinositide regioisomers and their diseaseassociated regulation.
Nature Communications, 13(1):83.2022 doi: 10.1038/s41467-021-27648-z.

---
2021年
Nakatani K, Maehama T, Nishio N, Otani J, Yamaguchi K, Fukumoto M, Hikasa H, Hagiwara S, Nishina H, Mak TW, Honma T, Kondoh Y, Osada H, Yoshida M, Suzuki A
Alantolactone is a natural product that potently inhibits YAP1/TAZ via promotion of ROS accumulation
Cancer Science, 112(10):4303-4316. 2021 doi: 10.1111/cas.15079.

Miyachi Y, Nishio M, Otani J, Matsumoto S, Kikuchi A, Mak TW, Maehama T, Suzuki A
TAZ inhibits acinar cell differentiation but promotes immature ductal cell proliferation in adult mouse salivary glands
Genes to Cells, 26(9):714-726. 2021 doi: 10.1111/gtc.12879

Ooshio T, Yamamoto M, Fujii K, Xin B, Watanabe K, Goto M, Okada Y, Suzuki A, Penninger JM, Nishina H, Nishikawa Y.
Hepatocyte Mitogen-Activated Protein Kinase Kinase 7 Contributes to Restoration of the Liver Parenchyma Following Injury in Mice.
Hepatology 73(6):2510-2526, 2021 doi: 10.1002/hep.31565.