Campus Report
Airlangga University
Visit at Airlangga University in May 2013. Campus photos are here.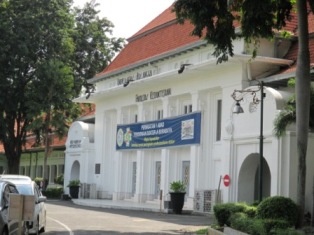 【View of Campus A where the Faculty of Medicine is located】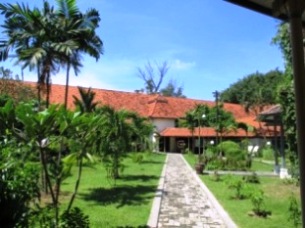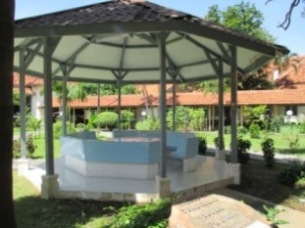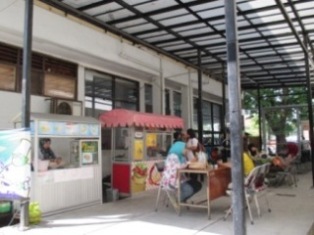 There are rest areas along pathways. It is refreshing to walk on a sunny day.
| | | |
| --- | --- | --- |
| 【The classroom environment before a lecture】The number of undergraduates of Faculty of Medicine is about 300 per school year and they are very lively before class. | | 【Students in a newly instituted International Course】The curriculum of this course includes study abroad. Students have good command of English and are highly motivated. |
| | |
| --- | --- |
| | 【Library】 In addition to independent study space, the library has open rooms covered with carpet, which gives us an impression like a room with Tatami in Japan. All the floors of the campus are very clean and well-polished. |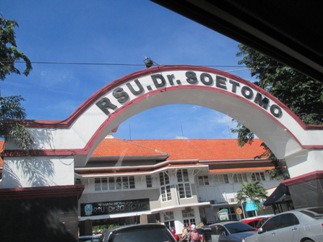 【Dr. Soetomo Hospital】Clinical practice for undergraduates takes place here in Dr. Soetomo Hospital.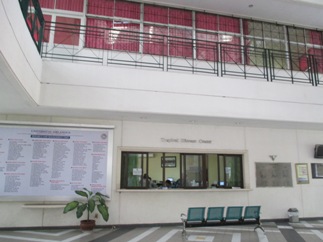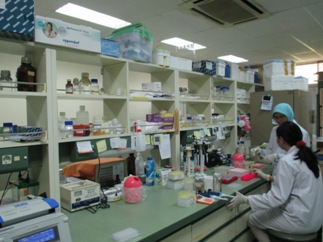 【Institute of Tropical Disease (ITD)】In Campus C, there is the Institute of Tropical Disease (ITD), an Indonesia-Kobe University Collaborative Research Center. Since 2007, studies on H5NI avian influenza and viral hepatitis, and since 2008 studies on dengue/dengue hemorrhagic fever and intestinal bacterial infection have been carried out.
The certificate on the far right is "Pusat Unggulan Iptek" which is given to outstanding research institutions in Indonesia
【Dormitory】

Boys' Dormitory

Students as well as any visitors can enjoy cheap and delicious food in the Dining Hall.

A room in the boys' dormitory.One room is shared by two to four students.

Girls' Dormitory
Located near the ITD. The rooms are clean and all of them are for single use.