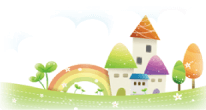 2010年~2006年
2010年
Dong Y, Sui L, Yamaguchi F, Kamitiri K, Hirata Y, Hossain MA, Suzuki A, Holley MC, Tokuda M.
Phosphatase and tensin homolog deleted on chromosome 10 regulates sensory cell proliferation and differentiation of hair bundles in the mammalian cochlea
Neuroscience170: 1304-13, 2010
Patzak IM, Konigsberger S, Suzuki A, Mak TW, Kiefer F.
HPK1 competes with ADAP for SLP-76 binding and via Rap1 negatively affects T-cell adhesion.
EUROPEAN LOURNAL OF IMMUNOLOGY 40(11): 3220-3225, 2010
Wang L, Liu Y, Yan Lu S, Nguyen KT, Schroer SA, Suzuki A, Mak TW, Gaisano H, Woo M
Deletion of Pten in pancreatic beta-cells protects against deficient beta cell mass and function in mouse models of type 2 diabetes
DIABETES 59(12): 3117-3126, 2010
Dong Y, Sui L, Yamaguchi F, Kamitori K, Hirata Y, Suzuki A, Holley M, Tokuda M
Role of PTEN in the development of the mammalian auditory system
NEUROREPORT 21(10): 731-735, 2010
Sasaki J, Kofuji S, Itoh R, Momiyama T, Takayama K, Murakami H, Chida S, Tsuya Y, Takasuga S, Eguchi S, Asanuma K, Horie Y, Miura K, Davis M, Mitchell C, Yamazaki M, Hirai H, Takenawa T, Suzuki A, Sasaki T
The PtdIns(3,4)P2-phosphatase INPP4A is a suppressor of excitotoxic neuronal death.
NATURE 465(7297):497-501, 2010
Asano J, Tada H, Onai N, Sato T, Horie Y, Fujimoto Y, Fukase K, Suzuki A, Mak TW, Ohteki T
Nod-like receptor signaling enhances dendritic cell-mediated cross-priming in vivo.
JOURNAL OF IMMUNOLOGY 184(2): 736-745, 2010
Alzabin S, Pyarajan S, Yee H, Kiefer F, Suzuki A, Burakoff S, Sawasdikosol S Hematopoietic progenitor kinase 1 is a critical component of prostaglandin E2-mediated suppression of the anti-tumor immune response
CANCER IMMUNOLOGY, IMMUNOTHERAPY 59(3): 419-429, 2010
鈴木聡
生物学辞典 'ホスホリパーゼ'、'ホスホリパーゼC','PI3キナーゼ'
東京化学同人 p1058, 1208-9, 2010
---
2009年
Anezaki Y, Ohshima S, Ishii H, Kinoshita N, Dohmen T, Kataoka E, Sato W, Iizuka M, Goto T, Sasaki J, Sasaki T, Suzuki A, Ohnishi H, Horie Y
Sex difference in the liver of hepatocyte-specific Pten-deficient mice: A model of nonalcoholic steatohepatitis
HEPATOLOGY RESEARCH 39(6): 609-618, 2009
Sasaki T, Takasuga S, Sasaki J, Kofuji S, Eguchi S, Yamazaki M, Suzuki A
Mammalian phosphoinositide kinases and phosphatases
PROGRESS IN LIPID RESEARCH 48(6): 478-487, 2009
Tsuda M, Inoue-Narita T, Suzuki A, Itami S, Blumenberg M, Manabe M
Induction of gene encoding FABP4 in Pten-null keratinocytes.
FEBS LETTERS 583(8), 1319-1322, 2009
Ishii H, Horie Y, Ohshima S, Anezaki Y, Kinoshita N, Dohmen T, Kataoka E, Sato W, Goto T, Sasaki J, Sasaki T, Watanabe S, Suzuki A, Ohnishi H.
Eicosapentaenoic acid ameliorates steatohepatitis and hepatocellular carcinoma in hepatocyte-specific Pten-deficient mice.
JOURNAL OF HEPATOLOGY 50(3): 562-571, 2009
Radziszewska A, Choi D, Nguyen KT, Schroer SA, Tajmir P, Wang L, Suzuki A, Mak TW, Evan GI, Woo M PTEN deletion and concomitant c-Myc activation does not lead to tumor formation in pancreatic beta cells.
JOURNAL OF BIOLOGICAL CHEMISTRY 284(5): 2917-2922, 2009
矢島伸之、鈴木 聡
造血幹細胞を制御する遺伝子-PTEN遺伝子
造血器腫瘍アトラス 改訂第4版 54-59, 2009
---
2008年
Qui W, Federico L, Naples M, Avramoglu RK, Meshkani R, Zhang J, Tsai J, Hussain M, Iqbai J, Kontos CD, Horie Y, Suzuki A, Adeli K
Phosphatase and tensin homolog (PTEN) regulates hepatic lipogenesis, microsomal triglyceride transfer protein, and the secretion of apolipoprotein B-containing lipoproteins.
HEPATOLOGY 48(6): 1799-1809, 2008
Knobbe CB, Lapin V, Suzuki A, Mak TW
The role of PTEN in development, physiology and tumorigenesis in mouse models : a tissue-by-tissue survey
ONCOGENE 27(41): 5398-5415, 2008
河原康一、佐々木雄彦、西尾美希、鈴木聡
癌抑制遺伝子PTEN異常による各種疾患~PTEN欠損マウスが教えてくれたもの~
生化学 80(11): 1017-1025, 2008
Inoue-Narita T, Hamada K, Sasaki T, Hatakeyama S, Fujita S, Kawahara K, Sasaki M, Kishimoto H, Eguchi S, Kojima I, Beermann F, Kimura T, Osawa M, Itami S, Mak TW, Nakano T, Manabe M, Suzuki A
Pten deficiency in melanocytes results in resistance to hair graying and susceptiblity to carcinogen-induced melanomagenesis
CANCER RESAERCH 68(14): 5760-8, 2008
Choi D, Nguyen KT, Wang L, Schroer S, Suzuki A, Mak TW, Woo M
Partial deletion of PTEN in the hypothalamus leads to growth defects that cannot be rescued by exogenous growth hormone
ENDOCRINOLOGY 149(9): 4382-6, 2008
Kuroda S, Nishio M, Sasaki T, Horie Y, Kawahara K, Sasaki M, Natsui M, Matozaki T, Tezuka H, Ohteki T, Forster I, Mak TW, Nakano T, Suzuki A
Effective clearance of intracellular Leishmania major in vivo requires Pten in macrophages
EUROPEAN JOURNAL OF IMMUNOLOGY 38(5): 1331-40, 2008
Xue L, Nolla H, Suzuki A, Mak TW, Winoto A
Normal development is an integral part of tumorigenesis in T cell-specific PTEN-deficient mice
PROCEEDING OF NATIONAL ACADEMY OF SCIENCE USA 105(6) 2022-2027, 2008
濱田浩一、佐々木雄彦、鈴木聡
血管内皮細胞におけるPTEN/PI3キナーゼシグナル経路の役割
細胞工学 27(5): 480-485, 2008
鈴木聡
分子細胞生物学辞典(第二版)'PTEN'
東京化学同人 731, 2008
Suzuki A, Nakano T, Mak TW, Sasaki T
Portrait of PTEN:Messages from Mutant Mice
CANCER SCIENCE, 9(2)209-13, 2008
---
2007年
Plum L, Rother E, Munzberg H, Wunderlich FT, Morgan DA, Hampel B, Shanabrough M, Janoschek R, Konner AC, Alber J, Suzuki A, Krone W, Horvath TL, Rahmouni K, Bruning JC.
Enhanced Leptin-Stimulated Pi3k Activation in the CNS Promotes White Adipose Tissue Transdifferentiation.
CELL METABOLISM 6(6):431-445, 2007
Watanabe S, Horie Y, Kataoka E, Sato W, Dohmen T, Ohshima S, Goto T, Suzuki A.
Non-alcoholic steatohepatitis and hepatocellular carcinoma: lessons from hepatocyte-specific phosphatase and tensin homolog (PTEN)-deficient mice.
JOURNAL OF GASTROENTEROLOGY AND HEPATOLOGY Suppl 1:S96-S100, 2007
Yanagi S, Kishimoto H, Kawahara K, Sasaki T, Sasaki M, Nishio M, Yajima N, Hamada K, Horie Y, Kubo H, Mak TW, Nakano T, Nakazato M, Suzuki A
Pten controls lung morphogenesis, bronchioalveolar stem cells, and onset of lung adenocarcinomas
JOURNAL OF CLINICAL INVESTIGATION, 117(10)2929-40, 2007
(この号のhighlightに選ばれました)
Sasaki M, Ohnishi M, Tashiro F, Niwae H, Suzuki A, Miyazaki J, Kobayashi T, Tamura S.
Disruption of the mouse protein Ser/Thr phosphatase 2Cβ gene leads to early pre-implantation lethality.
MECHANISMS OF DEVELOPMENT 124(6), 489-99, 2007
Sasaki T, Sasaki J, Watanabe K, Suzuki A.
Non-invasive visualization of the lipid product of class I PI3K in transgenic mouse models.
BIOCHEMICAL SOCIETY TRANSACTION 35(Pt 2),215-8, 2007
Kishimoto H, Ohteki T, Yajima N, Kawahara K, Natsui M, Kawarasaki S,Hamada K, Horie Y, Kubo Y, Arase S, Taniguchi M, Vanhaesebroeck B, Mak TW, Nakano N, Koyasu S, Sasaki T, and Suzuki A
The Pten/PI3K pathway governs the homeostasis of Valpha14iNKT cells
BLOOD 109(8),3316-24, 2007
Suzuki A, Hamada K, Sasaki T, Mak TW, Nakano T
Role of Pten/PI3K pathway in endothelial cells
Biochemical Society Transaction 35(Pt 2),172-6,2007
Nishio M, Watanabe K, Sasaki J, Taya C, Takasuga S, Iizuka R, Bella T,Yamazaki M, Watanabe H, Kuroda S, Itoh R, Forster I, Mak TW, Kanaho Y,Yonehara H, Penninger JM, Suzuki A(equal last author), Sasaki T.
Control of Cell Polarity and motility by PI(3,4,5)P3 phosphatase SHIP
NATURE CELL BIOLOGY 9(1),36-44, 2007
Sasaki T, Sasaki J, Sakai T, Takasuga S, Suzuki A
The Physiology of Phosphoinositides
BIOLOGICAL & PHARMACEUTICAL BULLETIN 30(9),1599-1604, 2007.
佐々木雅人、佐々木雄彦、鈴木 聡
血液細胞におけるPTENの役割
血液・腫瘍科 54(2),237-243,2007
河原康一、濱田浩一、佐々木雄彦、鈴木聡
PTEN/PI3K経路による血管制御
医学のあゆみ 223(13), 1015-1022, 2007
西尾美希、鈴木聡、佐々木雄彦
PtdIns(3,4,5)P3代謝酵素による好中球遊走の制御経路の役割
細胞工学26(5), 552-553, 2007
---
2006年
Tsuruta H, Kishimoto H, Sasaki T, Horie Y, Natsui M, Shibata Y, Hamada K, Yajima N, Kawahara K, Sasaki M, Tsuchiya N, Enomoto K, Mak TW, Nakano T, Habuchi T, Suzuki A
Hyperplasia and carcinomas in Pten-deficient mice and reduced PTEN protein in human bladder cancer patients.
CANCER RESEARCH, 66(17), 8389-96, 2006.
(この号のhighlightに選ばれました)
Zhao M, Song B, Pu J, Wada T, Reid B, Tai G, Wang F, Guo A, Walczysko P, Gu Y, Sasaki T, Suzuki A, Forrester JV, Bourne HR, Devreotes PN, McCaig CD, Penninger JM
Electrical signals control wound healing through phosphatidylinositol-3-OH kinase-gamma and PTEN
NATURE 442(7101), 457-60, 2006
Plum L, Ma X, Hampel B, Balthasar N, Coppari R, M u nzberg H,Shanabrough M, Burdakov D, Rother E, Janoschek R,Alber J, Belgardt BF, Koch L, Seibler J, Schwenk F, Fekete C, Suzuki A,Mak TW, Krone W, Horvath TL, Ashcroft FM, Br u ning JC
Enhanced PIP3 Signaling in POMC Neurons Causes Neuronal Silencing via KATP Channel Activation and Leads to Diet-sensitive Obesity.
JOURNAL OF CLINICAL INVESTIGATION 116(7), 1886-901, 2006
Nguyen KT, Tajmir P, Lin CH, Liadis N, Zhu XD, Eweida M, Tolasa-Karaman G, Cai F, Wang R, Kitamura T, Belsham DD, Wheeler MB, Suzuki A, Mak TW, Woo M
Essential role of Pten in body size determination and pancreatic beta cell homeostasis in vivo
MOLECULAR AND CELLULAR BIOLOGY, 26(12), 4511-8, 2006
Sato W, Horie Y, Kataoka E, Ohshima S, Dohmen T, Iizuka M, Sasaki J, Sasaki T, Hamada K, Kishimoto H, Suzuki A, Watanabe S
Hepatocic gene expression in hepatocyte-specific Pten deficient mice showing steatohepatitis without ethanol challenge.
HEPATOLOGY RESEARCH 34(4), 256-65, 2006
Begum M, Tashiro H, Katabuchi H, Suzuki A, Kurman RJ, Okamura H
Neonatal estrogen exposure suppress PTEN-related endometrial carcinogenesis in recombinant mice.
LABORATORY INVESTIGATION 86(3), 286-296, 2006
佐々木雄彦、渡辺健一、鈴木聡
脂質結合モジュールによるイノシトールリン脂質動態解析
実験医学増刊号「形と運動を司る細胞のダイナミクス」
24(13), 180(2018)-185(2023), 2006
濱田浩一、佐々木雄彦、鈴木聡
血管形成・腫瘍血管新生におけるPTEN/PI3K経路の役割
実験医学増刊号 急速進展する血管研究 24(18), 67(2767)-74(2774), 2006
柳重久、中里雅光、鈴木聡
がん抑制遺伝子PTEN
遺伝子医学MOOK 6,169-175,2006
堀江泰夫、片岡英、大嶋重敏、佐藤亘、道免孝洋、渡邊純夫、鈴木聡
生活習慣と肝臓病:診断と治療の進歩~非アルコール性脂肪性肝炎~NASHの病態解明(実験モデルからのレッスン)
日本内科学雑誌95(1), 57-65, 2006
佐々木雄彦、高須賀俊輔、佐々木純子、鈴木聡
幹細胞のシグナル伝達~PI3/Akt~
再生医療の基礎シリーズ
再生医療のための分子生物学 p201-212, コロナ社, 2006
鈴木聡、柳沼克幸、野田哲生
発がんモデルマウスとがん関連遺伝子の機能解析
発がんの分子機構と防御 p135-159, 東大出版会, 2006
堀江泰夫、大嶋重敏、佐藤亘、鈴木聡、渡邊純夫
肝細胞特異的Pten欠損マウス
日本臨床 64(6), 1033-1042,2006.