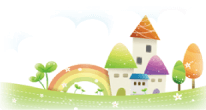 2020年~2016年
2020年
---
2019年
---
2018年
Li Y, Kobayashi K, Murayama K, Kawahara K, Shima Y, Suzuki A, Tani K, Takahashi A.
FEAT enhances INSL3 expression in testicular Leydig cells.
Genes to Cells, in press, 2018

Goto H, Nishio M, To Y, Oishi T, Miyachi Y, Maehama T, Nishina H, Akiyama H, Mak TW, Makii Y, Saito T, Yasoda A, Tsumaki N, Suzuki A.
Loss of Mob1a/b in mice results in chondrodysplasia due to YAP1/TAZ-TEADs-dependent repression of SOX9.
DEVELOPMENT 145(6), pii: dev159244, 2018

---
2017年
Miyamura N, Hata S, Itoh T, Tanaka M, Nishio M, Itoh M, Ogawa Y, Terai S, Sakaida I, Suzuki A, Miyajima A, Nishina H.
YAP determines the cell fate of injured mouse hepatocytes in vivo.
NATURE COMMUNICATIONS 8:16017, 2017.

Mukohyama J, Shimono Y, Minami H, Kakeji Y, Suzuki A.
Roles of microRNAs and RNA-Binding Proteins in the Regulation of Colorectal Cancer Stem Cells.
CANCERS (Basel) 9(10), pii: E143, 2017.

Nambara S, Masuda T, Nishio M, Kuramitsu S, Tobo T, Ogawa Y, Hu O, Iguchi T, Kuroda Y, Ito S, Eguchi H, Sugimachi K, Saeki H, Oki E, Maehara Y, Suzuki A, Mimori K.
Antitumor effects of the antiparasitic agent ivermectin via inhibition of Yes-associated protein 1 expression in gastric cancer.
ONCOTARGET 8(64):107666-107677, 2017.

Kondo H, Shimono Y, Mukohyama J, Tanaka Y, Shibuya N, Minami H, Kakeji Y, Suzuki A.
Discordance of MCM7 mRNA and its intronic microRNA levels under hypoxia.
ANTICANCER RESEARCH 37(7), 3885-3890, 2017

Sugimachi K, Nishio M, Aishima S, Kuroda Y, Iguchi T, Komatsu H, Hirata H, Sakimura S, Eguchi H, Bekki Y, Takenaka K, Maehara Y, Suzuki A, Mimori K.
Altered expression of Hippo signaling pathway molecules in intrahepatic cholangiocarcinoma.
ONCOLOGY 93(1): 67-74, 2017

Otsubo K, Goto H, Nishio M, Kawamura K, Yanagi S, Nishie W, Sasaki T, Maehama T, Nishina H, Mimori K, Nakano T, Shimizu H, Mak TW , Nakao K, Nakanishi Y, Suzuki A
MOB1-YAP1/TAZ-NKX2.1 axis controls bronchioalveolar cell differentiation, adhesion, and tumor formation
ONCOGENE 36(29): 4201-4211, 2017

Okada Y, Sonoshita M, Kakizaki F, Aoyama N, Itatani Y, Uegaki M, Sakamoto H, Kobayashi T, Inoue T, Kamba T, Suzuki A, Ogawa O, Taketo M.
Amino-terminal enhancer of split gene AES encodes a tumor and metastasis suppressor of prostate cancer
CANCER SCIENCE doi: 10.1111/cas.13187 2017

Kimura H, Eguchi S, Sasaki J, Kuba K, Nakanishi H, Takasuga S, Yamazaki M, Goto A, Watanabe H, Itoh H, Imai Y, Suzuki A, Mizushima N, Sasaki T.
Vps34 regulates myofibril proteostasis to prevent hypertrophic cardiomyopathy
JCI INSIGHT 12;2(1):e89462, 2017

Yang YR, Jung JH, Kim SJ, Hamada K, Suzuki A, Kim HJ, Lee JH, Kwon OB, Lee YK, Kim J, Kim EK, Jang HJ, Kang DS, Choi JS, Lee CJ, Marshall J, Koh HY, Kim CJ, Seok H, Kim SH, Choi JH, Choi YB, Cocco L, Ryu SH, Kim JH, Suh PG.
Forebrain-specific ablation of phospholipase Cγ1 causes manic-like behavior
MOLECULAR PSYCHIATRY, doi:10.1038/mp.2016.261. 2017

Nishio M, Maehama T, Goto H, Nakatani K, Kato W, Omori H, Miyachi Y, Togashi H, Shimono Y, Suzuki A.
Hippo vs. Crab: Tissue-specific functions of the mammalian Hippo pathway 
GENES TO CELLS, 22(1):6-31, 2017

---
2016年
Nakatani K, Maehama T, Nishio M, Goto H, Kato W, Omori H, Miyachi Y, Togashi H, Shimono Y, Suzuki A.
Targeting the Hippo Signaling Pathway for Cancer Treatment 
JOURNAL OF BIOCHEMISTRY, pii: mvw074, 2016 

Chiba T, Ishihara E, Miyamura N, Narumi R, Kajita M, Fujita Y, Suzuki A, Ogawa Y, Nishina H
MDCK cells expressing constitutively active Yes-associated protein (YAP) undergo apical extrusion depending on neighboring cell status
SCIENTIFIC REPORT 6:28383, 2016

後藤裕樹、西尾美希、加藤稚子、前濱朝彦、鈴木聡
機械的刺激によるHippo-YAZ/TAZ経路の活性化、生理作用、腫瘍進展メカニズムと意義
(特集:細胞の社会学ー細胞間で繰り広げられる協調と競争)
生体の科学 67(2), 127-131, 2016

Matsushita Y, Sakai Y, Shimmura M, Shigeto H, Nishio M, Akamine S, Sanefiji M Ishizaki Y, Torisu H, Nakabeppu Y, Suzuki A, Takada H, Hara T
Hyperactive mTOR signals in the proopiomelanocortin-expressing hippocampal neurons cause age-dependent epilepsy and premature death in mice
SCIENTIFIC REPORTS 6:22991, 2016

西尾美希、鈴木聡
YAP1/TAZおよびTGFβ経路を介したMOB1A/1B欠損による肝がん発症機構
肝細胞研究会, ホットトピックス, 2016
(http://hepato.umin.jp/hottopics/hottopics014.html)
Hikasa H, Sekido Y, Suzuki A
Merlin/NF2-Lin28B-let-7 is a novel tumor-suppressive pathway that is cell density-dependent and Hippo-independent
CELL REPORTS 14(12):2950-61, 2016