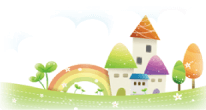 2000年~1996年
2000年
Sasaki T, Sasaki JI, Horie Y,Bachmaier K, Fata JE, Li M, Suzuki A, Bouchard D, Ho A, Redston M, Gallinger S , Khokha R, Mak TW, Hawkins PT, Stephens L, Scherer SW, Tsao M, Penninger JM
Colorectal carcinomas in mice lacking the catalytic subunit of PI(3)K-gammma
NATURE 406(6798), 897-902, 2000
Sasaki T, Sasaki JI, Jones RG, Oliveira-dos-Santos AJ, Stanford WL, Bolon B, Wakeham A, Itie A, Bouchard D, Kozieradzki I, Joza N, Mak TW, Ohashi
PS, Suzuki A, Penninger JM
Function of PI3Kgamma in thymocyte development, T cell activation, and neutrophil migration.
SCIENCE 287(5455), 1040-1046, 2000
Stambolic V, Tsao MS, Macpherson D, Suzuki A, Chapman WB, Mak TW
High incidence of breast and endometrial neoplasia resembling human Cowden syndrome in pten+/- mice.
CANCER RESEARCH 60(13), 3605-3611, 2000
---
1998年
Stambolic V, Suzuki A(equal first contributor), de la Pompa JL, Brothers GM, Mirtsos C, Sasaki T, Ruland J, Penninger JM, Siderovski DP, Mak TW
Negative regulation of PKB/Akt-dependent cell survival by the tumor suppressor PTEN.
CELL 95(1), 29-39 , 1998
Suzuki A, de la Pompa JL, Stambolic V, Elia AJ, Sasaki T, Barrantes IB, Ho A, Wakeham A, ltie A, Khoo W, Fukumoto M, Mak TW
High cancer susceptibility and embryonic lethality associated with mutation of
the PTEN tumor suppressor gene in mice.
CURRENT BIOLOGY 8(21), 1169-78, 1998
Suzuki A and Mak TW: CD34. In 'The gene knockout facts Book'(A-H).
(ed)Tak Wah Mak, Josef Penninger, John Roder, Janet Rossant, Mary Saunders.
p 168- 170. Academic Press, San Diego, USA, 1998
Suzuki A and Mak TW: BRCA2. In 'The gene knockout facts Book'(A-H).
(ed)Tak Wah Mak, Josef Penninger, John Roder, Janet Rossant, Mary Saunders.
p 95- 96. Academic Press, San Diego, USA, 1998
---
1997年
Suzuki A, de la Pompa JL, Hakem R, Elia A, Yoshida R, Mo R, Nishina H, Chuang T, Wakeham A, Itie A, Koo W, Billia P, Ho A, Fukumoto M, Hui CC, Mak TW .
Brca2 is required for embryonic cellular proliferation in the mouse.
GENES AND DEVELOPMENT 11(10), 1242-52, 1997.
( 私達のものが表紙を飾りました)
鈴木聡、須田年生:CD34. ノックアウトマウスデ-タブック、Molecular Medicine 34(臨時増刊号)92-93、1997
---
1996年
Suzuki A, Andrew DP, Gonzalo JA, Fukumoto M, Spellberg J, Hashiyama M, Takimoto H, Gerwin N, Webb I, Molineux G, Amakawa R, Tada Y, Wakeham A, Brown J, McNiece I, Ley K, Butcher EC, Suda T, Gutierrez Ramos JC, Mak TW.
CD34-deficient mice have reduced eosinophil accumulation after allergen exposure and show a novel crossreactive 90-kD protein.
BLOOD 87(9), 3550-62, 1996.
Grossman A, Mittruecker HW, Nicholl J, Suzuki A, Chung S, Antonio L, Suggs S, Sutherland GR, Siderovski DP, Mak TW.
Cloning of human lymphocyte-specific interferon regulatory factor(hLSIRF/hIRF4) and mapping of the gene to 6p23-p25.
GENOMICS 37(2), 229-33, 1996.
鈴木聡、福本学、須田年生:CD34欠損マウス. 実験医学 14、1869-71、1996