English
Greeting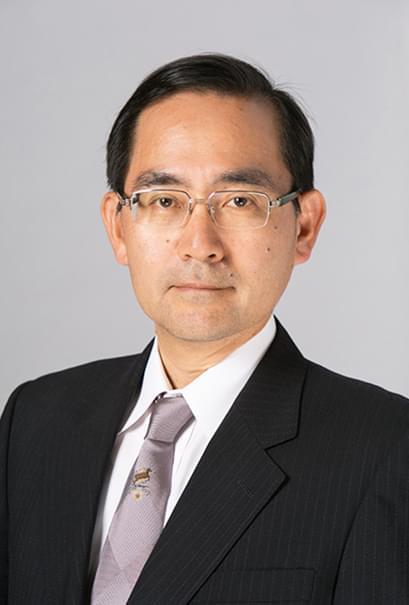 Department
Diagnostic Radiology
Advances in medical diagnostic equipment and procedures, which occur at a remarkable pace, have necessitated a progression away from field and organ-specific knowledge towards a more interdisciplinary approach. As a specialized department fit to respond to such changes, we at the Diagnostic Radiology Division use the latest equipment to perform procedures such as X-ray, CT, MRI, RI, PET, and PET/CT to ensure the accurate imaging diagnosis of cancer and other various conditions.
Based on an examination request from the attending physician, the designated radiologist considers the appropriate imaging method according to the patients' medical conditions. The role of the diagnostic radiologist is to examine and extract abnormal findings from all images and to communicate with the attending physician. Furthermore, in emergency cases or upon detecting a malignant tumor, we cooperate with the attending physician to ensure no details in the examination have been overlooked.
In addition to dual-energy CT, 3-Tesla MRI, PET/MRI, we are using and developing the latest imaging methods and contrast agents that allow us to extract higher quality images. Finally, by using iterative reconstruction to reduce radiation exposure and using low tube voltage to reduce the amount of contrast agent needed, we aim to develop imaging methods that truly service the needs of the patient.
Nuclear Medicine
Nuclear medicine examinations enable us to image and measure the functions and abnormalities of the following, as well as making tumor-detection possible:
The central nervous system
Various respiratory, digestive, urogenital, and circulatory organs
Bone soft-tissue and joints
Endocrine organs
Blood / hematopoietic organs
By introducing and imaging a drug marked by a radioactive isotope with a short half-life, we measure the functions of organs while mitigating the stress imposed on the patient. Such imaging techniques help us make accurate diagnoses as they provide information that is difficult to recognize on X-ray, CT, and MRI. Recently, positron emission tomography (PET) has also gained significant attention.
The Nuclear Medicine / PET group here at the Kobe University Department of Radiology performs general nuclear medicine and PET examinations, while referring to CT, MRI, ultrasound, and endoscopic examinations to form more comprehensive diagnoses. Each individual drug used in the nuclear/PET examination provides specific information – thus, each drug has both advantages and limitations. A thorough understanding of each drug allows us to utilize their distinct characteristics to aid us in various clinical situations.
An increasing number of doctors in our department are well-versed in PET interpretation. In clinical PET examinations, the PET drug 18 F-fluorodeoxyglucose (18 F-FDG) – a substance similar to glucose – is used most frequently. Working with other modalities within the hospital allows us to understand the truly important role that PET plays in diagnostic imaging. The study of nuclear medicine is an excellent opportunity for both foundational and specialized training, as it enables physicians to pursue qualifications such as specializations in radiology or nuclear medicine, as well as accreditation in PET nuclear medicine.
In addition to standard PET/CT devices, Kobe University Hospital has installed a PET / MRI integrated device – one of approximately ten units in the country – which has opened new clinical and academic possibilities in the field of diagnostic imaging.
Function Diagnostic Imaging
The respiratory, functional, imaging diagnostic research group the oldest research group in our department, established by Dr Kazuyuki Narabayashi, our first honorary professor. Former and notable physicians include:
Dr Masahiko Kusumoto, Dept. Head of Radiology, National Cancer Center Central Hospital
Dr Daisuke Takenaka, Dept. Head of Radiology, Hyogo Prefectural Cancer Center
Dr Masahiro Endo, Dept. Head of Radiology, Shizuoka Prefectural Cancer Center
Under their valuable guidance, members of this research group have been and remain active in several key hospitals and medical societies in the Keihanshin (Kyoto, Osaka, Kobe) area. Members connect and gather regularly at alumni meetings while continuing to make medical and academic contributions in their respective positions and fields.
Currently, the respiratory group is supervised by Dr Ohno Yoshiharu – not only in the field of thoracic diagnostic imaging, but also in the development and clinical application research in the following fields:
CT, MRI, and nuclear medicine + relevant equipment development
New functions and metabolic diagnostic methods of the body
Artificial intelligence and computer-aided diagnostic devices (e.g. medical image engineering)
In addition to domestic academic societies such as the Japan Radiological Society (JRS), we also conduct collaborative industry-academia research as well as working closely with international societies such as the Radiological Society of North America (RSNA), the European Congress of Radiology (ECR), and the International Society of Magnetic Resonance Medicine (ISMRM). In doing so, we dedicate ourselves to transmitting advanced radiological diagnostics "Made in Kobe" to the world stage.
Furthermore, we are actively engaging in joint research with institutions such as the University of Pennsylvania, Harvard University, Heidelberg University, and Seoul National University, as well as hosting and organizing foreign exchange opportunities for our graduates.
By committing ourselves equally to both academia and routine work (such as outpatient services, image interpretation, and thoracic IVR), we can see to it that our research can be directly linked to clinical practice.
Research Topics (primary)
Development of state-of-the-art radiologic equipment + clinical applications
Development of diagnostic methods for new functions and metabolic conditions of the body + clinical applications
Research in artificial intelligence and computer-aided diagnostic devices (e.g. medical image engineering)
Interventional Radiology (IVR)
Interventional Radiology entails treatment using diagnostic equipment, but it can be more specifically defined as minimally invasive treatment methods such as: endovascular surgery, endovascular treatment, and image guided treatment. Considering the severely aging population of Japan (of which 1 in 4 people are over the age of 65), the necessity for a minimally invasive treatment option such as IVR is clearly growing.
Our department oversees more than 1,000 medical cases per year, and we practice various IVR methods to treat different conditions:
Trans-arterial chemoembolization (TACE) for the treatment of hepatocellular carcinoma
Percutaneous transluminal angioplasty (PTA) for the treatment of arteriosclerosis obliterans (ASO)
Embolization for the treatment of visceral aneurysms
Moreover, with the help of angiographic devices situated in the Hybrid Operating Room, we are now able to perform more advanced and complex procedures which require surgical support such as aortic stent-grafting and obstetric balloon stenting for blood loss control. We also treat patients suffering from traumatic injuries, perinatal bleeding, and aortic aneurysm ruptures on a 24/7 emergency basis. We also consistently cooperate with other departments on various procedures and hold regular conferences with the cardiovascular surgery and gastrointestinal medicine/surgery departments to conduct case examinations.
Other relevant activities include participation in national, multi-institution clinical trials at the Japan Clinical Oncology Group (JCOG) and Japan IVR in Oncology Study Group (JIVROSG). Our department also contributes to the development and standardization of advanced treatment methods by directing several of these clinical trials.
Currently, there are seven staff members specializing in IVR, and several are also leaders in thoracic/abdominal aneurysm stent-grafting. In addition, while actively accepting doctors in different departments (e.g. emergency, vascular surgery) and students from overseas, we have sent many of our staff overseas in return and encourage them to disseminate their unique knowledge to the world. If you are a medical student, researcher, or specialist with a passion for interventional radiology, we at the Kobe University IVR group await you with welcome arms!
Staff
Takamichi Murakami
Head of Department, Professor
Specialization: Abdominal Diagnostic Imaging / IVR / Nuclear Medicine
Kobe University ('86)
Koji Sugimoto
Specially Appointed Professor (Endovascular Treatment Center)
Specialization: IVR
Kobe University ('88)
Yoshiharu Ohno
Specially Appointed Professor (Functional and Diagnostic Imaging Research)
Specialization: Abdominal Diagnostic Imaging / MRI / Nuclear Medicine
Kobe University ('93)
Masato Yamaguchi
Associate Professor
Specialization: IVR / Emergency Diagnostic Imaging
Kobe University ('98)
Munenobu Nogami
Specially Appointed Lecturer
Specialization: Nuclear Medicine
Kobe University ('99)
Takaki Maeda
Lecturer
Specialization: Diagnostic Imaging (General)
Shimane University ('97)
Keitaro Sofue
Lecturer
Specialization: IVR, Abdominal Diagnostic Imaging / IVR
Kobe University ('02)
Takeshi Yoshikawa
Specially Appointed Lecturer
Specialization: Abdominal Diagnostic Imaging, IVR / MRI / Nuclear Medicine
Kobe University ('94)
Takuya Okada
Specially Appointed Lecturer
Specialization: IVR, Diagnostic Imaging (General)
Kobe University ('03)
Yutaka Koide
Assistant Professor
Specialization: IVR, Emergency Diagnostic Imaging
Kobe University ('03)
Yoshiko Ueno
Assistant Professor
Specialization: Abdominal & Pelvic Diagnostic Imaging / Nuclear Medicine
Wakayama Medical University ('05)
Tomoyuki Kanda
Project-specific Assistant Professor
Specialization: Diagnostic Imaging (General) / Nuclear Medicine
Kobe University ('03)
Eisuke Ueshima
Project-specific Assistant Professor
Specialization: Diagnostic Imaging (General) / IVR
Kobe University ('06)
Shin'ichiro Seki
Specially Appointed Assistant Professor
Specialization: Cardiothoracic Diagnostic Imaging
Nagasaki University ('06)
Yuuji Kishida
Specially Appointed Assistant Professor
Specialization: Cardiothoracic Diagnostic Imaging
Kobe University ('09)
Utaru Tanaka
Project-specific Assistant Professor
Specialization: Abdominal, Pelvic Diagnostic Imaging
Kobe University ('09)
Clinical Fellow
Ryuichiro Tani
Mie University ('07)
Kōji Sasaki
Mie University ('08)
Tomoyuki Gentsu
Kumamoto University ('08)
Eiko Nishioka
Kobe University ('08)
Yasuyo Urase
Jichi Medical University ('09)
Shinsuke Shimoyama
Oita University ('11)
Yasuhiro Fujiawara
Hyogo College of Medicine ('14)
Feibi Zeng
Kobe University ('15)
Miho Tachibana
Gifu University ('16)
Chika Tanaka
Shiga University of Medical Science ('16)
Aki Miyazaki
Kobe University ('16)
Katsuya Yamamoto
Fujita Health University ('16)
Mostafa A.S. Hamada
Assiut University ('15)
Access
〒650-0017 Kobe-shi, Chuo-ku, Kusunoki-cho 7-5-2
By subway:
5 minutes on foot from Kobe Municipal Subway OHKURAKAMA station
By train:
From JR KOBE station or Hankyu KŌSOKU-KOBE station
15 minutes on foot
5 minutes by #9 bus from JR KOBE station (alight at Daigaku-byōin Mae)
5 minutes by taxi
From JR SHIN-KOBE station